Every WordPress Developer knows on 25 march we had MUMBAI WordCamp. many Fab WordPress companies, many lovely speakers are present as part of This WordPress festival.
As I am also a part of FIRST ASIA WORDPRESS VIP COMPANY rtCamp Pvt Ltd. I was also there to be part of this memorable WordCamp.
I reached there late around at 1:30 PM. but I didn't miss the WordCamp fully because it was 2 Day event. This event was of 2 days so  WordCamp team divided it in technical and managemental. but at the end, Nirav baba's lecture was mind blowing.
Nirav's presentational skill is very Nice but in this lecture, i heard the new name of Nirav i.e. Nirav Baba. I wanted to meet him but there were many people already surrounded him so I thought I will meet someday else 😀 may be WordCamp Kathmandu.
The event was fantastic but two things make it more memorable for me. Now you are thinking what are those two things?
Those two things are one Baby tooth and another was Adventures journey. 
Baby Tooth: Baby tooth story was Story of mine own tooth. who born just now when I turn 24.
Day 1:  That is my Wisdom tooth.  It was paining a lot. so when I saw the food there in WordCamp Mumbai. I was quite confused whether to eat or not. because I was not in a position to eat anything that time.
But the food seems so much delicious so I thought better to forget tooth pain for some time and start enjoying the food on the first day. the good thing is nothing goes wrong with the tooth as I was expecting.
Day 2: On the second day the pain was increased a lot but I could not miss that nice food so I decided to eat again but this decision got wrong. In afternoon till 3:00 PM it was at its peak.  but I was not in the mood to miss Nirav lecture anyhow so decided to search for a doctor there.
Lilawati hospital was in front of the venue but the hospital seems so big so I decided to search local doctor but there were none I got.
at the end, I had taken painkiller from Lilawati Emergency Section and enjoyed Nirav lecture at the end.
Adventures journey:  The Adventures journey part begin when the WordCamp finished and we were coming back to PUNE.  I think this was best memorable part of WordCamp Mumbai that I will never forget.
So the story begins from here…..
After taking cool WCMUMBAI Tsert and after meeting other buddys everyone started to go back their home for MONDAY WORK.
so we started to go back to Dadar station to catch our train for PUNE. me Bhargav, Sidharth, Anto, Yahil and other rtCampers.  Bhargav and Sidharth have their reservation in S5 couch and me, yahil, Anto have no reservation so we planed to take General Class Ticket. because I usually travel from MUMBAI-PUNE alot on weekend. so I know in worst case too we got chance to sit their and cost is less too only 85 INR.
ANTO and Yahil were traveling for the first time in General class.  If you notice I am mentioning ANTO in bold. because he is the heroism character of this journey.
My  New cast from Mollywood: Anto P. Joseph
So when the train was about to come to Anto started feeling emergency to go to the secret room(washroom). But the train was about to come in few minutes so I was afraid if Anto will go there he will surely going to miss the Train. But as I told Anto is heroism character of this story so he took that chance but I was afraid for him too because he going to be my next blogcast. So I went with him to give him company and created a filter hook to this adventures journey.
This was the starting point of the story. Or you can say like Bollywood films story begin from here. Neither Anto went to overcome his urgency, neither this journey becomes so adventures.
So the thing is now Anto in the washroom and I was keeping eye on train. suddenly when Anto went in washroom the train was on the platform within 2min.
So Anto stopped in middle …
and we started running toward General class coach but we are too far from that couch. finally, we reached to GR Couch but unfortunately, all seats were booked like this. Yahil was not with us so he got the proper upper seat.
After some chitchat and good behavior of mine, we also got one seat and I offered it to Anto because Anto going to be my BlogCast for that journey. Anto was quite disturb don't know is due to the leave in middle instance.
Till here the situation was fine. after all little bit of struggle we were in the GR and got a seat to sit but the situation turns when we Got Call from Sidharth.
New Turn In Story:  He told us to come in S5 coach because there were enough seats.
so I and Anto planned to go to S5 on Next station. At Kalyan station, we started running again 🏃🏼🏃🏼🏃🏼🏃🏼…..
and as soon as reach their in s5 and found them they told us to go back because TC was on that couch and checking tickets.😬
we have the general class ticket and we were in sleeper class ☹️
And we were about to go back but the train has started.
Now the situation is neither we can sit neither we can go back.
So the last chance was go to Washroooooooommmmmmmm ………🤠
10 min in Washroom:
So the situation is me and Anto was in opposite Washroom and waiting for TC to go back.
Finally:  Finally, we come back to PUNE Station from one adventures journey at night 12:30 AM. Everyone from us was hungry so we had lunch there at Pune station and then Yahil, Anto, and Bharat went in one Cab. and me Bhargav and Sidharth went to one side.
One secret fact that I want to share is I respect my street DOG's a lot. I was not in the mood to disturb them in the night at 12:30 am so I decided to stay that night at Bhargav house. but there too his room owner Dog started shouting on us because we came so late.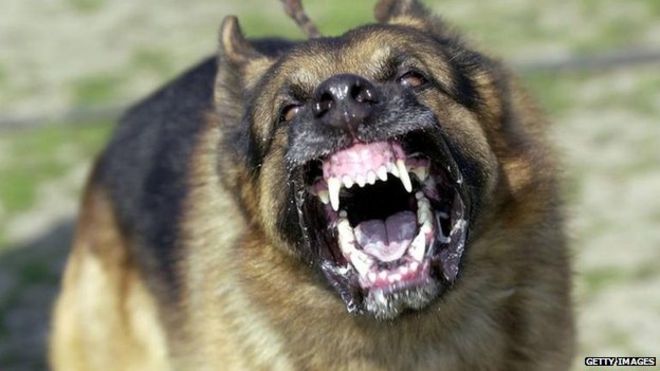 after we explained him everything we entered in room. I meet bhargav room mate Amit there. We have some introduction then After I slept and Wake up at 9:00 AM.